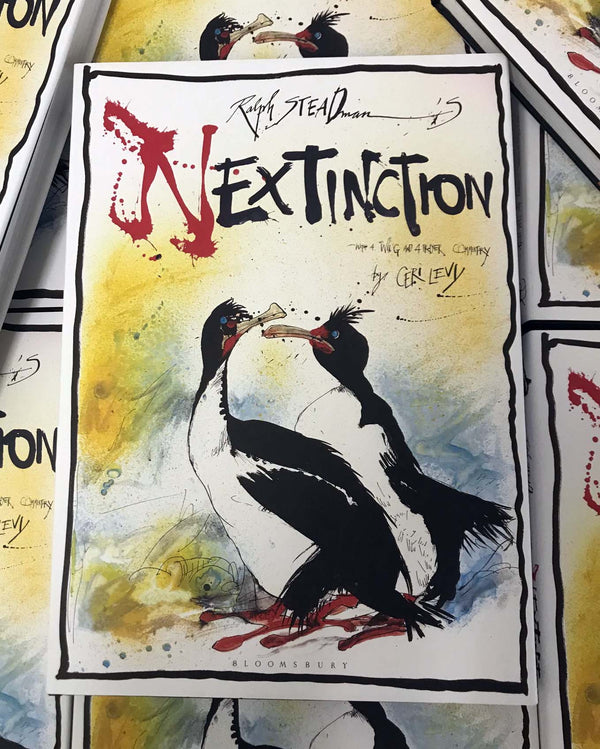 SIGNED COPIES ARE ONLY AVAILABLE HERE! 
Book number 2 in the Gonzovation Trilogy was the next logical step for Ralph and Ceri. Having addressed the tragic subject of birds lost in Extinct Boids, it seemed right to shine a light on some of the birds, which are continually being added to the ever growing endangered or critically endangered lists. 
Another 100 or more drawings flowed from Ralph's pen, accompanied by 'a wing and a prayer' commentary by Ceri. 
Signed by Ralph Steadman and Ceri Levy, copies of the first edition are exclusively available directly from the Steadman Shop website. There are only a limited number available so please get your orders in as once they are gone, they are gone (like the birds).
International postage costs reflect the weight of the item.
Find out more about Gonzovation at https://gonzovation.com.

To purchase the complete signed Gonzovation Trilogy please click below.