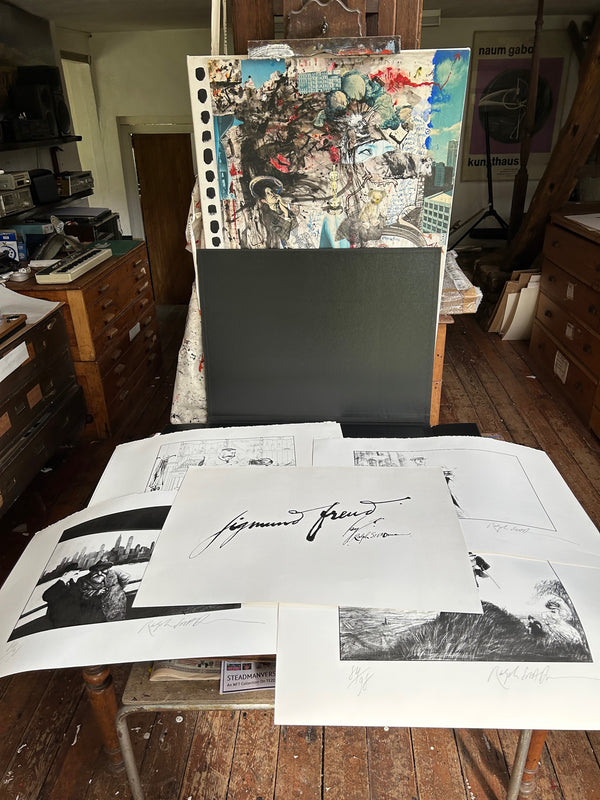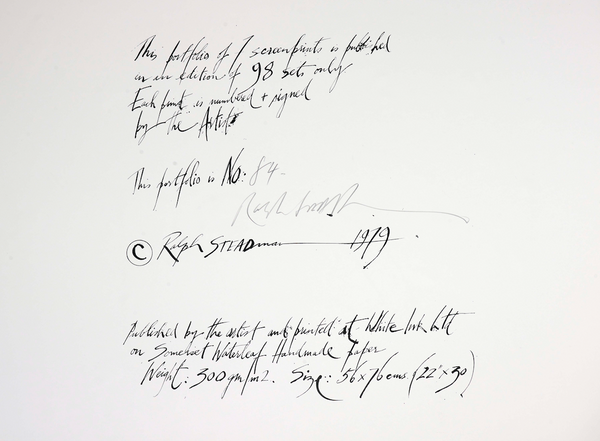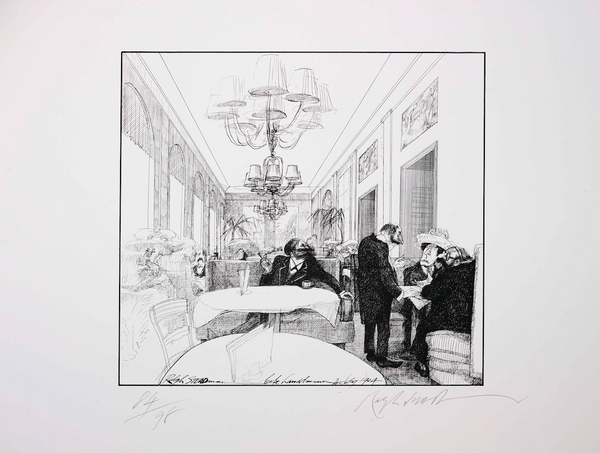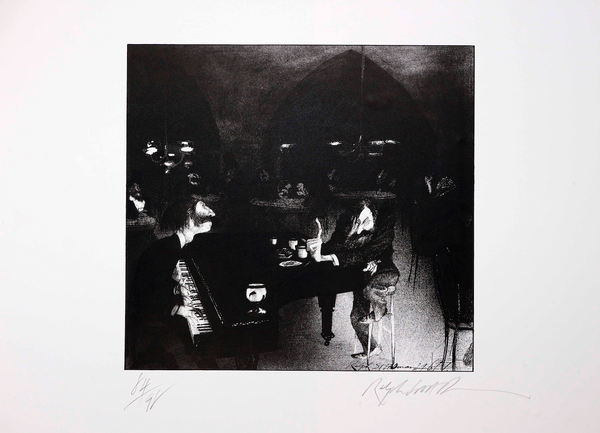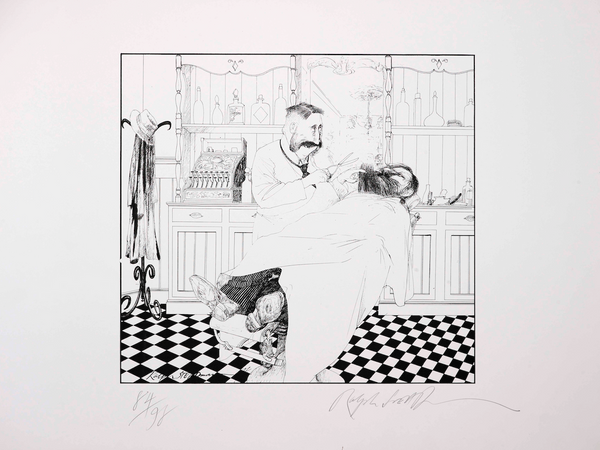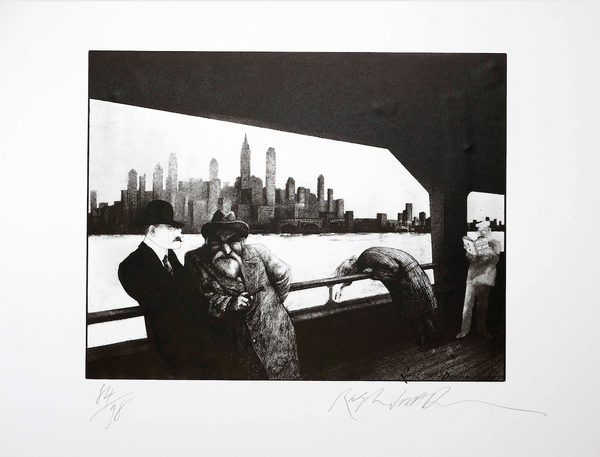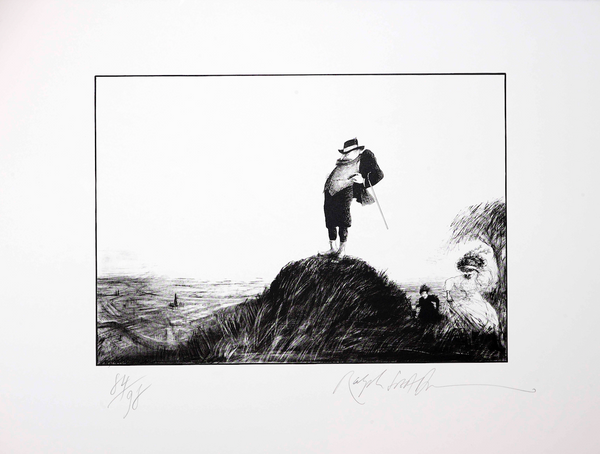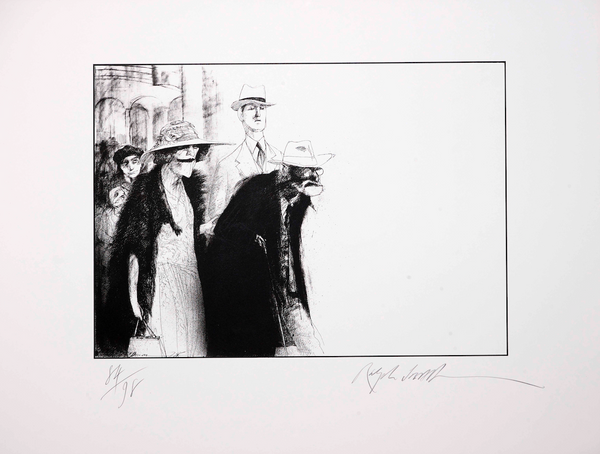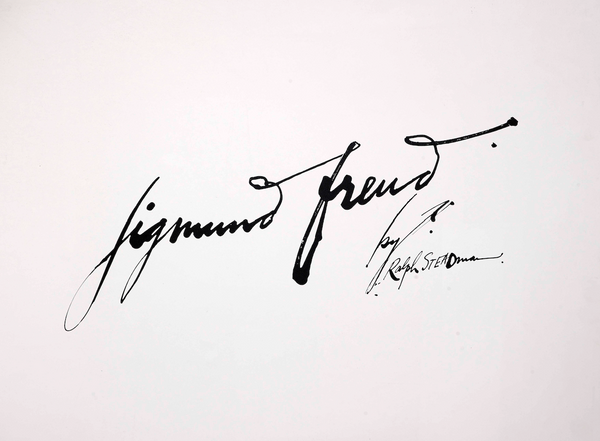 This stunning set of lithograhs from artworks from Ralph Steadman's book about the life of Sigmund Freud is a gem for collector's.
The set consists of 7 images, a title page and an information sheet signed and editioned in pencil. Each individual print is signed and editioned in pencil by the artist in an edition of 98.
The upper edge of each sheet is deckled and the prints come packaged in a black presentation folder. Please note that due to the age of the folders some have sustained some bleaching from light exposure, but all the prints are in very good condition and have been protected from sunlight since their creation.
Each print measure 57cm high  by 77 cm wide.