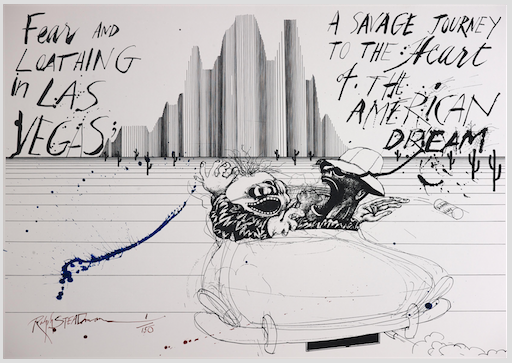 Savage Journey
Limited edition screen print, 1 of 150, signed in red ink and splatted in blue acrylic.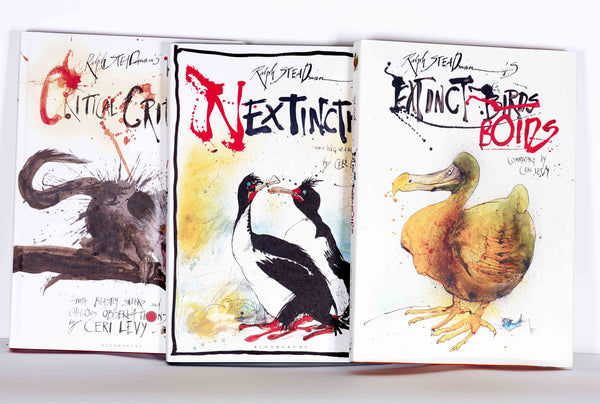 The Gonzovation Trilogy
The Complete Gonzovation Trilogy signed by Ceri Levy and Ralph Steadman.
Quasimodo Mouse
Signed poster from Ralph Steadman's classic children's book, Quasimodo Mouse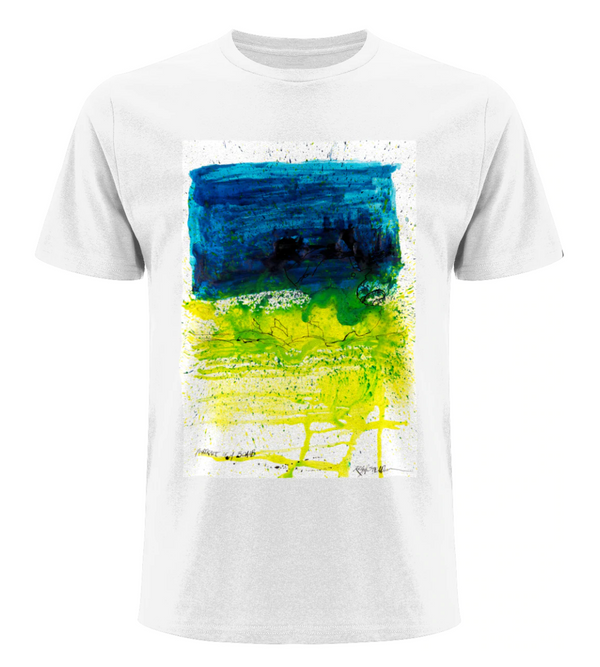 Ukraine Charity T-shirt
Created specifically to raise money to help the humanitarian efforts in Ukraine.

"I had ordered one of Ralph's children's books for my son a while back, and not only did it arrive quickly even considering it had to go through customs, it was packaged carefully and we were thrilled. The signature page is beautiful and written out so clearly to my husband and son. This book has definitely become an heirloom piece in our home. "
Tiffany, Rory and Remington Fleck, Tempe, Arizona
"Over the years, I have shopped the Ralph Steadman store many times - buying everything from postcards and t-shirts to signed prints. The product quality and shipping speed have always been great. I tell all my friends that "anything on the site is my wish list". Can't wait for more treasures!"
Margie Schneider

"I have had many great shopping experiences with the products I get in the mail when I order from RalphSteadmanArtCollection.com whether it's from the t-shirt link, framed prints, or books and other merchandise from the main shop. Items get to my residence quicky and packaged very well for it's journey on it's way to my home in America. I look forward to future orders!"
Joseph Bones, Otis, Oregon

Absolutely thrilled with my new purchase from the Steadman Shop! The perfect companion to my morning coffee - in my Steadman mug of course!
Holly Craven

"Well let me tell you how pleased I was to receive this wonderful hardback book, it was so heavy but yet well packaged. It came in great timing for me to hide until Christmas. It was the hit of gifts to my husband in strange pandemic times."
Coco Shiva, San Diego

Yesterday I collected my signed copies of the Gonzovation trilogy that I ordered for my sons birthday and I must say that he will be amazed by them. I had not realised the size and weight of them and the quality is second to none, they are beautiful to look at, they are informative and very humorous and the art work is stunning. I should also say that the service I received was first class and very honest ( I paid for them individually not realising as a set they were cheaper and was reimbursed the money I overpaid). I will be looking to purchase more from them soon.
Paul Fuller, Maidstone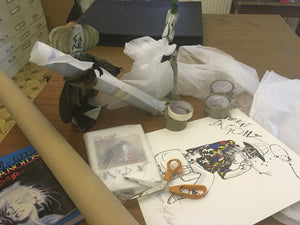 All items hand packaged with care!
Every item is carefully packaged up by the studio elves so that your item will arrive in the best condition possible.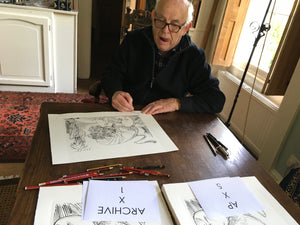 Signed by the artist!
All books, posters and prints are signed by Ralph Steadman himself!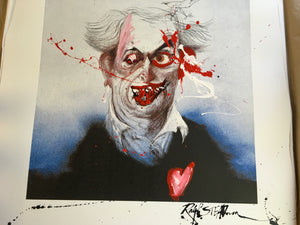 Looking for Something?
If you cannot find something specifically Steadman, let us know and we might be able to help you find that perfect product.
This print at...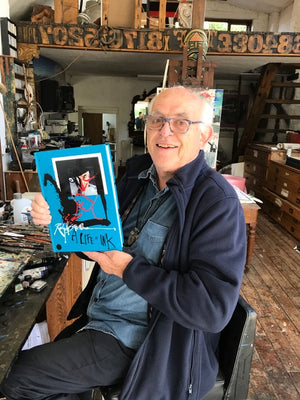 Signed "A Life in Ink"
The only place to get Ralph's new book, "A Life in Ink" signed and splatted!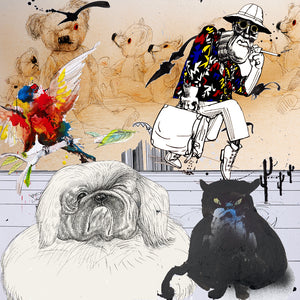 The image you want in the size you want, hand signed by Ralph Steadman. Prices start at $250! Follow the link...