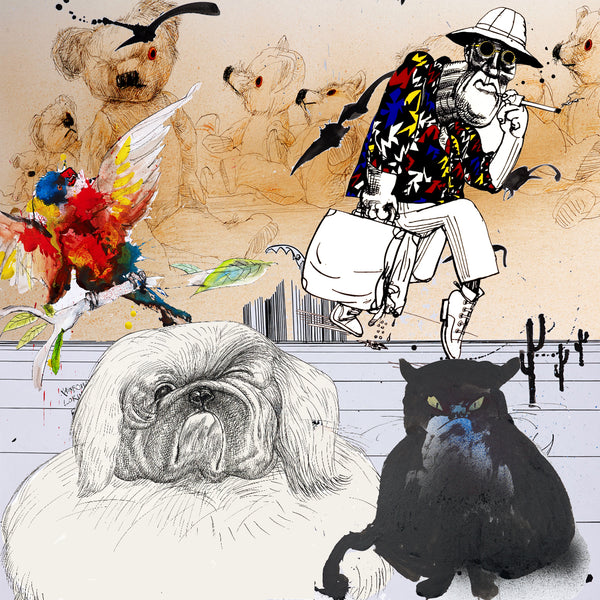 Do you have a favourite Ralph Steadman image? Is it your dream to have a signed copy of it hanging in your home? Well you are in luck because at www.steadmanclassics.com we provide a unique service where any image within our vast digital archive can be beautifully reproduced from sizes A4 - A1.
Prices start at $250 (approx £200) for a signed A4 image on 280gsm platinum art paper.
Orders must be placed at www.steadmanclassics.com
www.steadmanclassics.com is an approved vendor of Ralph Steadman prints. All prints are open edition.