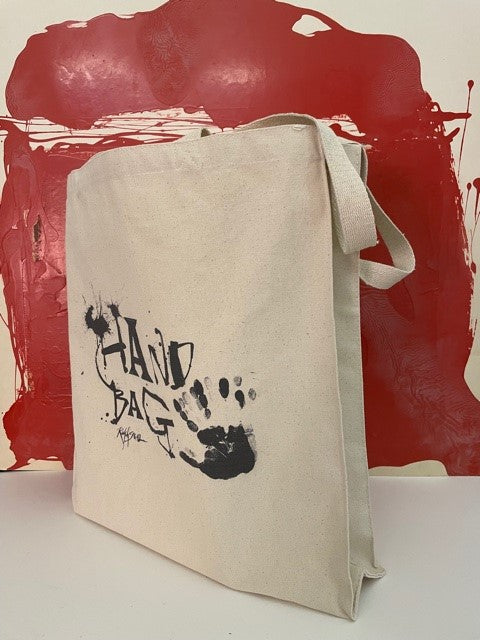 This sturdy canvas shopping bag will see you through the holiday season and beyond. Measuring 43 cm x 39 cm with a generous 10cm gusset, it will provide a safe space for all you holiday purchases.
The extra long strap means you can swing it low in your hand or high on your shoulder, keeping your purchases secure.
So don't get yet another plastic bag from every shop you visit, take along your "Hand Bag" instead!