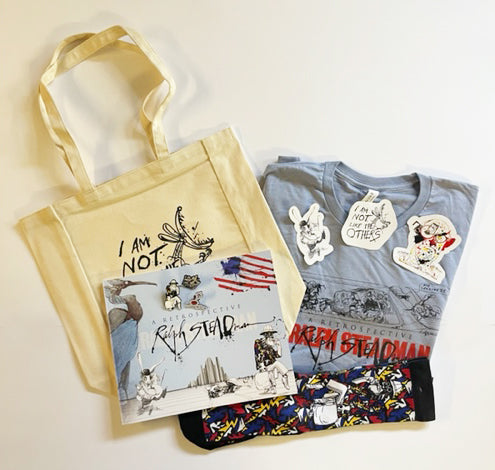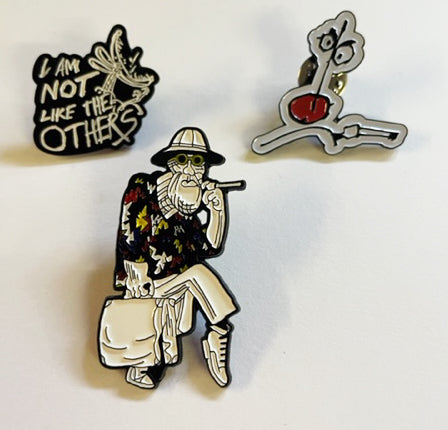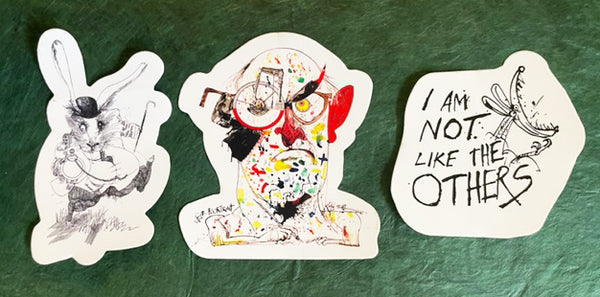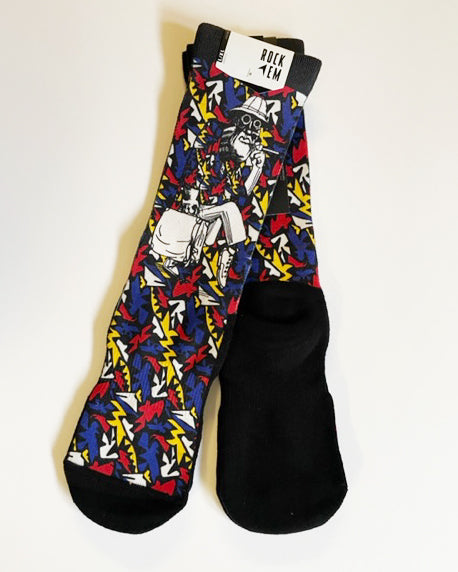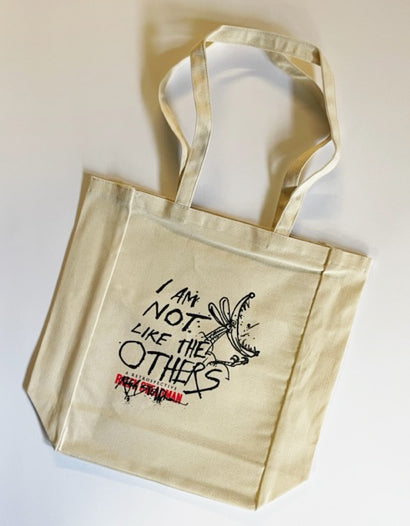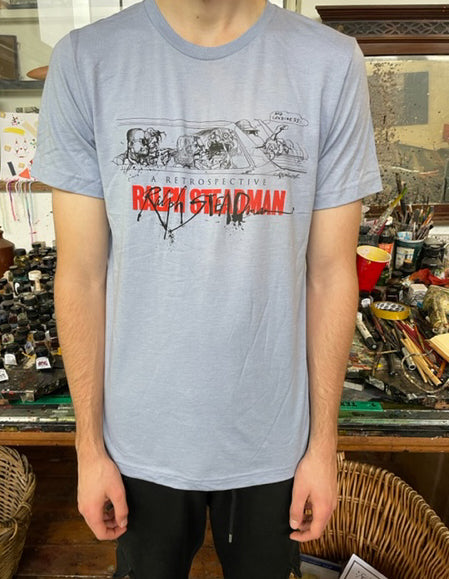 The Retrospective may have left American shores, but you can still enjoy it with the 160 page, Retrospective catalogue, three stickers and three pin badges, a retrospective t-shirt, a pair of Vintage Dr Gonzo socks and a tote bag to carry all your swag in...
You can also download the Ralph Steadman Audio Guide from the App Store and hear Ralph talk about some of the pieces which featured in the show and catalogue.
The stickers feature the White Rabbit from Alice in Wonderland (1967), I Am not Like the Others and Ralph own Self-Poortrait. The pin badges are Vintage Dr Gonzo, Doodle Face and "I am not like the others".
Each catalogue will be signed prior to despatch.
Please ensure you indicate which sock and t-shirt sizes you would like from the sizing list.