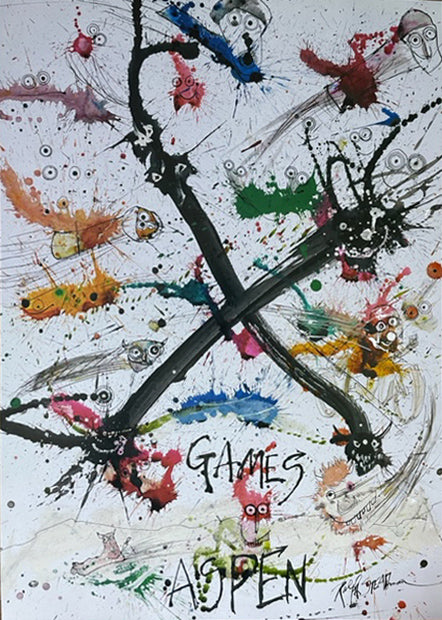 In 2017 Ralph was asked to produce a piece of artwork to use as a poster for the Aspen X-Games. He approached the project with his usual vigour and produced a piece as edgy and hair raising and chaotic as the games themselves. 
Only a limited number are available so grab yours fast!
Each poster measure 24"high x 18"wide and is signed in ink.