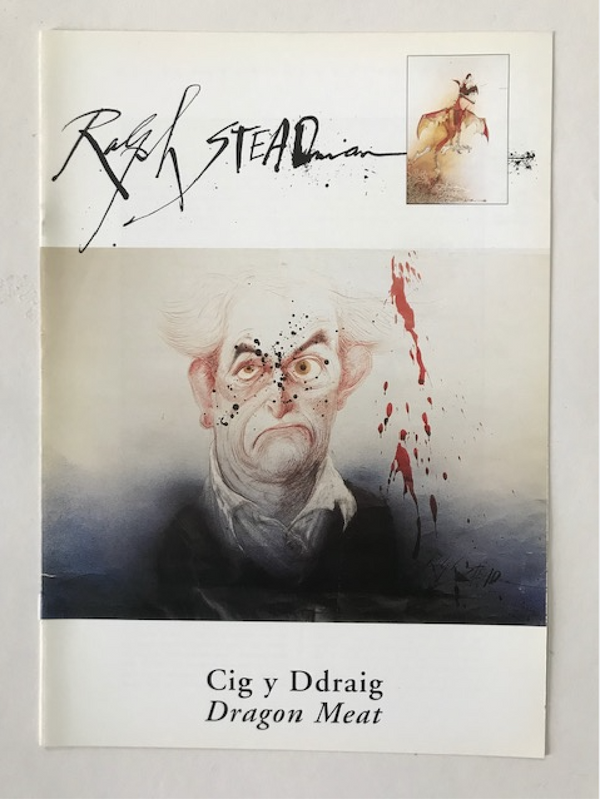 Brochure programme created for an Eisteddford in the 1990's with an article by Humphrey Carpenter and Ralph's artwork across 6 page spread.
The cover shows the portrait from "Between the Eyes" and a Welsh Dragon created especially for the Eisteddford. Ralph is fiercely proud of his Welsh upbring and certainly identifies himself as Welsh, having lived in the quiet seaside town of Abergele, North Wales until he was 18, despite having actually been born in Wallasey.
Each A4 brochure will be signed prior to despatch.
Please allow for a small amount of wear and tear and paper discolouration as a result of the age of the items.