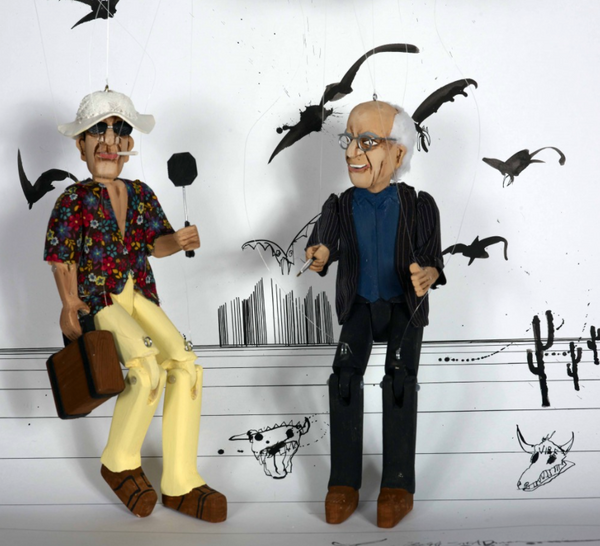 The first Artisan product, the one that gave us the idea to try and help craftmen, artists and creatives accross the globe whose work is directly inspired by Gonzo Journalism and the work of Ralph Steadman. You can request either a Hunter or a Ralph for £130 or both for £250. Email orders@ralphsteadmanartcollection.com with your preference after ordering on this website.
These fabulous marrionettes are made to order, hand carved and assembled by Darren Moreash whose repertoire also includes Rock legends like Lemmy and Kiss. 
All orders will be passed onto Darren. Alternatively visit Darren's Facebook page to see the full range (https://www.facebook.com/Darrionettes/).