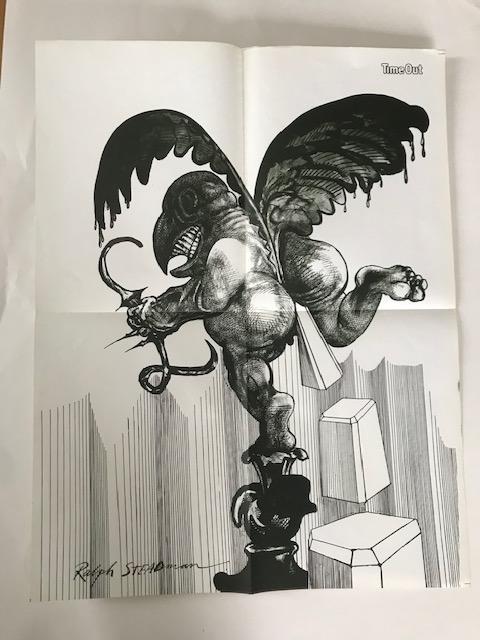 A vintage Time Out poster likely dating from the late 1970's or early 1980's, this is a classic Steadman image, railing against the 'man' although there is a nice slice of mischievous revenge as the gargoyle impales himself on his own tower-top.
The would have been folded as a pull-out inside the magazine and bear the scars of that treatment in the folds that run down each central axis.
Due to their age some have a small amount of discolouration along the edges, so please consider this should you make a purchase.
The posters are A2 in size.
Ralph will sign each poster prior to despatch. They will be despatch flat instead of rolled.