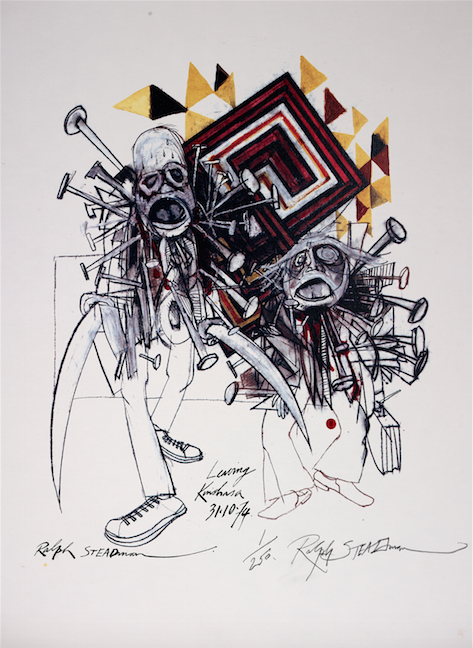 From the unused collection of artworks produced when Hunter S. Thompson and Ralph travelled to Zaire to watch and record the Rumble in the Jungle, the heavyweight fight between Muhammed Ali and George Foreman. Hunter famously exchanged their front row tickets for a bag of weed which he then emptied into the hotel pool before diving in himself. 
This fantastic 4 colour screen print is one of the last in the set, showing the pair as they leave Kinshasa the day after the fight!
560mm w x 760mm h on heavy 320gsm white paper. There is one deckled edge.