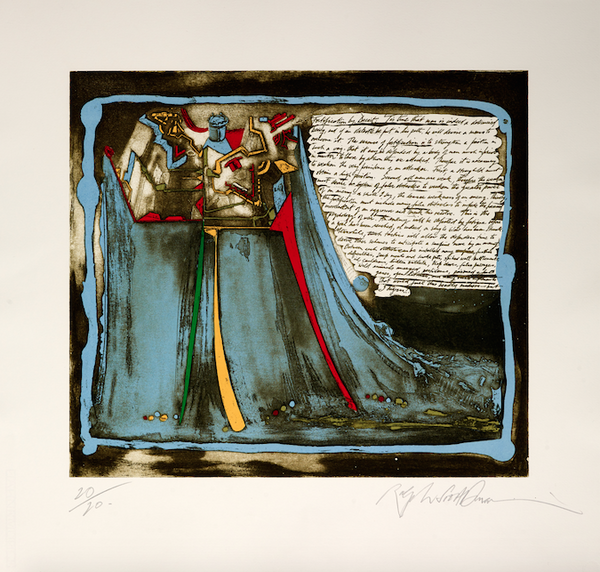 A rare chance to purchase one of the last remaining editions of these prints, produced at Peacock Print Makers in the 1980's. Having completed his magnum opus, I Leonardo, Ralph went on to create these stunning prints inspired by his legendary hero, Leonardo da Vinci and all he had learned in his research.
The print is from an edition of 20 and measures 685mm w x 650mm h.
Signed and editoned in pencil, embossed with a deckled edge.