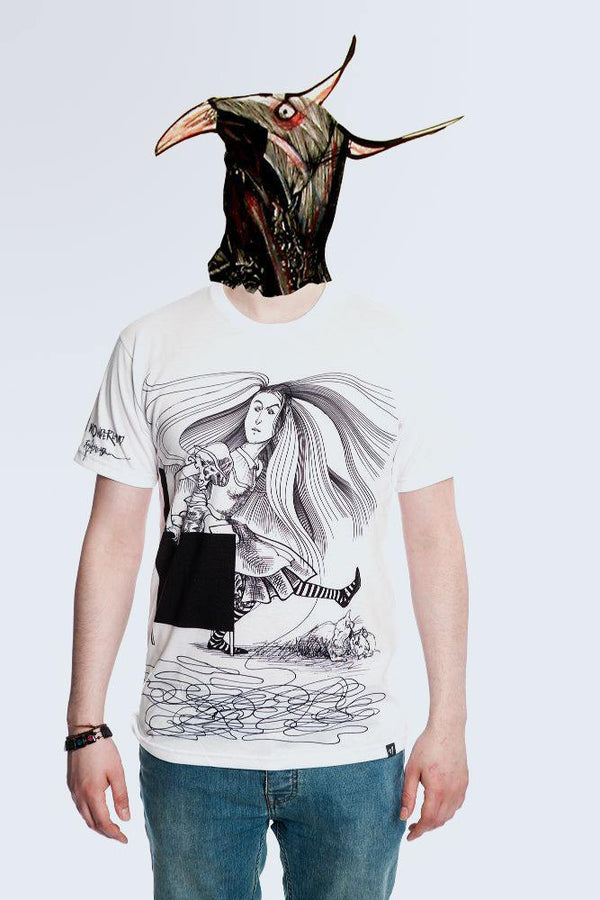 Beautifully printed t-shirts using 360 degree printing technology featuring one of Ralph Steadman's iconic Alice illustrations.
Ralph Steadman's illustrated versions of Alice in Wonderland and Alice Through the Looking Glass have always stood apart from many of his other works, featuring the clean lines and starkness of black and white brought directly from his National Service days where he learnt draughtmanship as he trained to be a radar operator.
We hope we do justice to these incredible drawings with the new and exclusive, limited edition t-shirts featuring an illustration from Ralph's Alice Through the Looking Glass.
Available in Small, Medium and Large