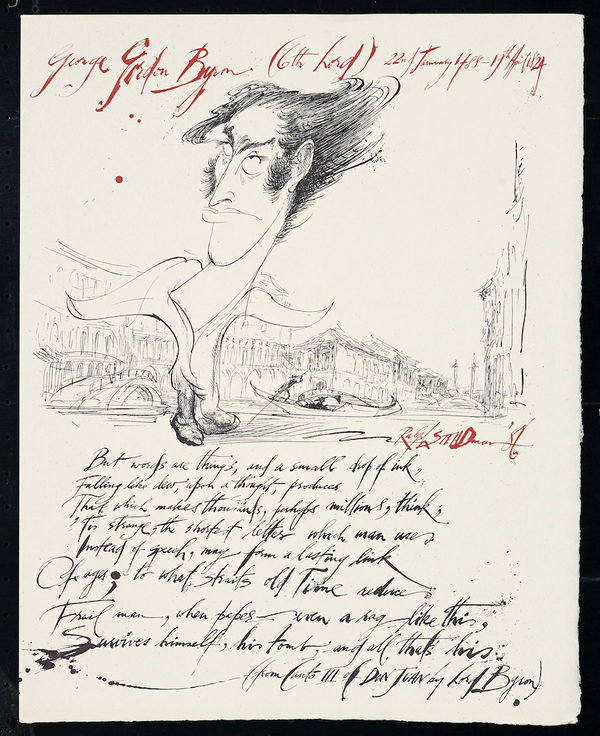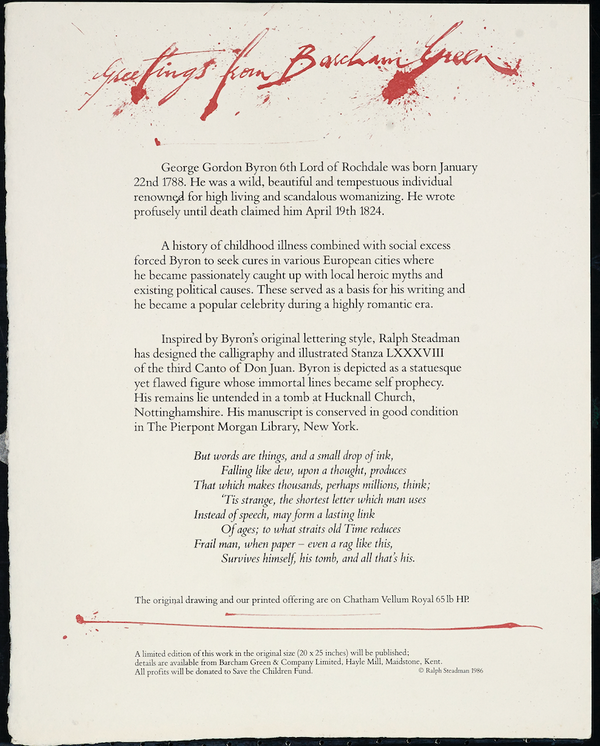 Produced in 1986 by the Barcham Green Family, who owned the Hayle Paper Mill near to Steadman's home in Kent and close friends to Ralph and his late wife, Anna, these prints were originally intended as a fund raising project for Save the Children. The print features a stunning portrait of the poet, Byron, on the front inspired by his own hand-writing style, and a brief biography of the subject of the image as well as that of the print itself on the reverse.
To honour the original intention of the print's production, we will donate £10 from every sale to Save the Children.
The print is just slightly wider than A4 and the lower and right side edges have been deckled.
It is printed on Barcham Green Paper.
Each print will be signed prior to despatch.