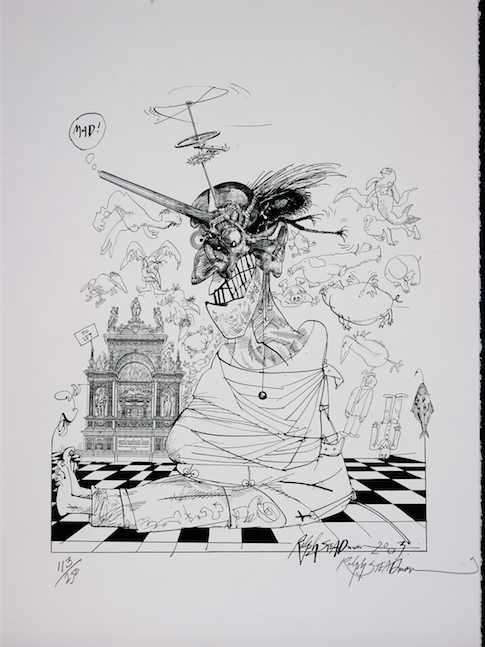 In 2003 Ralph Steadman illustrated The Devil's Dictionary, a dictionary written by American Civil War soldier, wit, and writer Ambrose Bierce consisting of common words followed by "howlingly funny"[1] definitions. The lexicon was written over three decades as a series of installments for magazines and newspapers. Bierce's witty definitions were imitated and plagiarized for years before he gathered them into books, first as The Cynic's Word Book in 1906 and then in a more complete version as The Devil's Dictionary in 1911.
Here is Ralph's Ferocious "M is for Mad"
560mm w x 760mm h on heavy 320gsm white paper with 1 deckled edge.