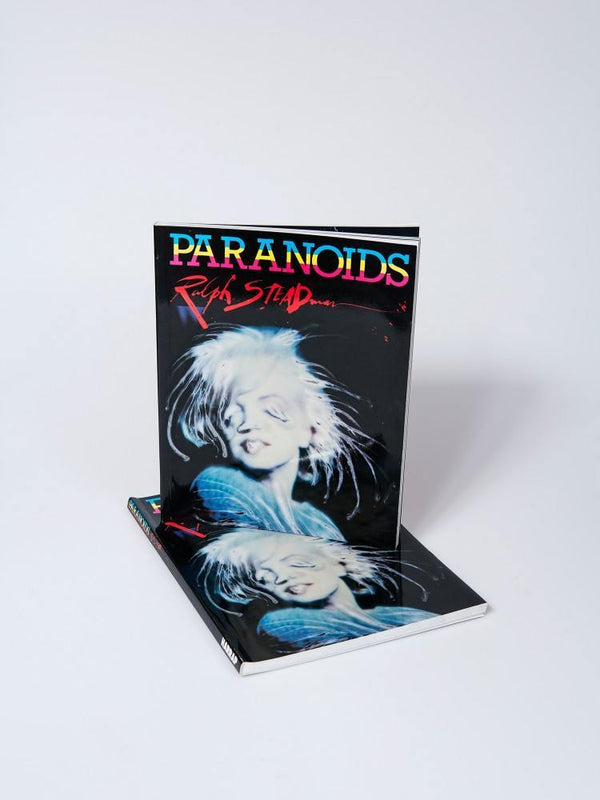 Paperback
Harrap 1986
Based on a photographic technique he developed using Paranoids and manipulating the emulsion beneath the plastic coating, Ralph Steadman's book, Paranoids, is a series of caricatures of the rich and the famous and is laced with the savagery and wit that has become his trade mark.
Seen through the combined lenses of the camera and the eye of the satirist, the British Royal Family, Ronald Reagan, Margaret Thatcher, the stars of Dynasty and Dallas, artists, politicians, writers and many other prominent people both dead and alive will never look the same again.
NOTE: Some copies have sustained some water damage as a result of damp conditions during their 35 year storage. We hope it does not dampen your enjoyment of the book.