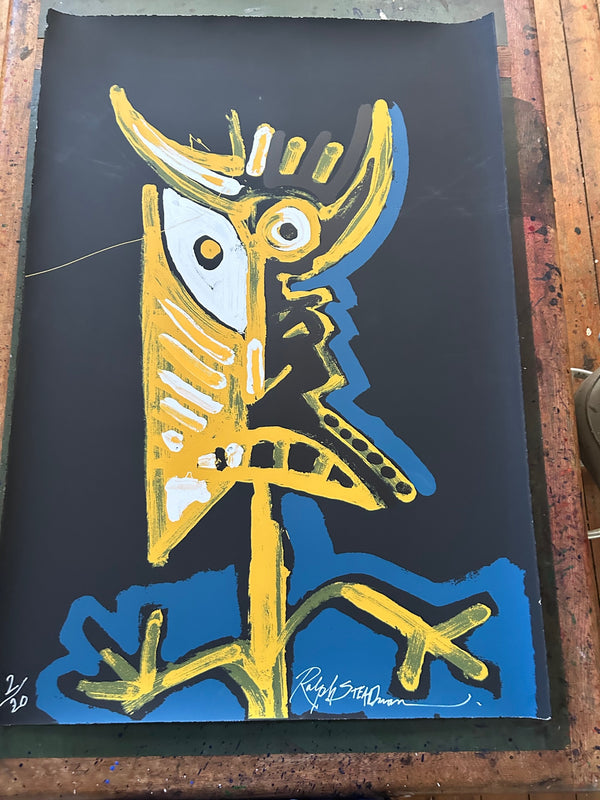 A stunning image from the 347 Picasso Suite produced by long-time printing partners, the Peacock Visual Arts in Aberdeen. 
Steadman was inspired to copy his hero, Pablo Picasso, who created 347 images in 6 months in 1968, and determined to go one better by creating 547 images in 5 months. Peacock Visual Arts have produced several from the series, but this is by far the largest and most ambitious with its dramatic colours and attention to the subtleties of the ink intensity.
The print is 77cm wide by 112cm high and has a deckled edge and is in an edition of 20.