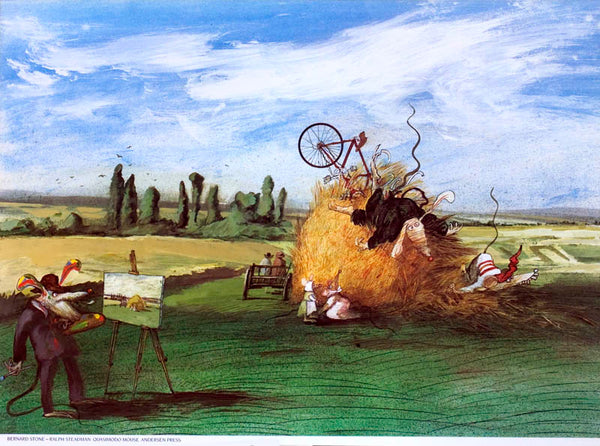 Newly reprinted and now is plentiful supply for the time being, a signed, full colour poster from Steadman wonderful book, Quasimodo Mouse.
Width: 590mm/23.5"
Height: 440mm/17.25"
From the Mouse series which also includes Emergency Mouse and Inspector Mouse, this is from the journey of Quasimodo Mouse. With his chum Toothy Mouse he cycles through France meeting Mouse characters along the way, including Monet Mouse,as seen in the poster.
The poster will be signed by the artist upon receipt of order.