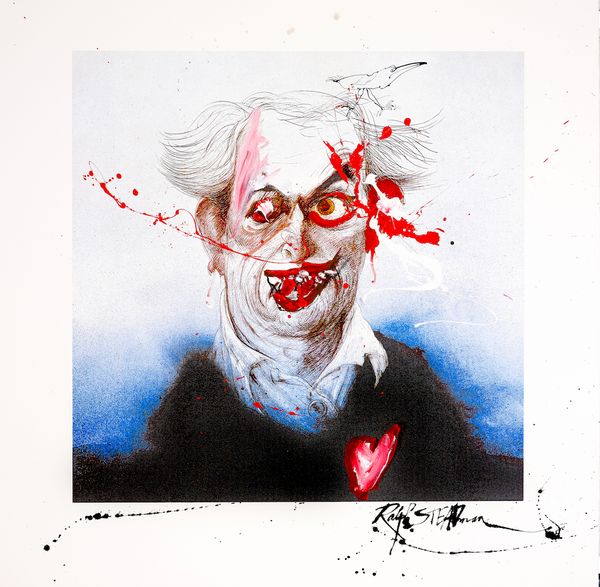 Hand embellished with red acrylic and a sketch of a bird in black ink, this self-portrait was created for the 1984 book, Between the Eyes by Ralph Steadman.
Framed, the print is 105cm w x 105 cm h x 5cm d
Boxed, the print is 110cm w x 110cm h x 9cm d and weighs approximately 8kg
Shipping is not included in the price of the print and must be arranged by the purchaser. Please email info@ralphsteadmanartcollection.com to co-ordinate shipping arrangements after ordering. Any damage sustained in transporting the print is the responsibility of the purchaser and Ralph Steadman Art Collection cannot be held liable.
The print is framed and packaged in its own made to measure box.