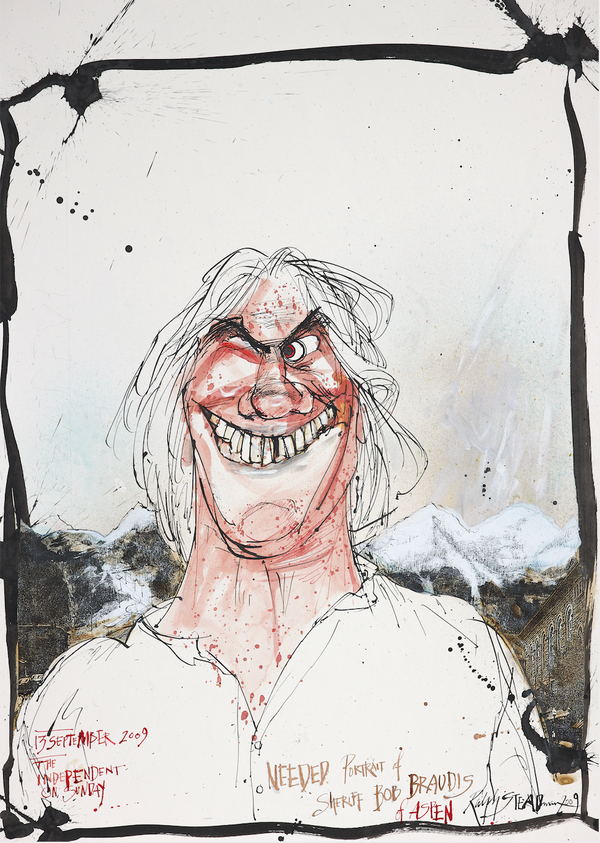 Bob Braudis passed away of natural causes at his home On June 2, at the age of 77. He helped reshape the way law enforcement operates in Pitkin County. For many, he was a larger-than-life symbol of Aspen, itself. Braudis was an unconventional sheriff.His approach to law enforcement wasn't punitive; it was restorative.
Braudis and Steadman shared many times together along with their close friend Hunter S. Thompson.  Ralph completed this portrait of Braudis in the 1990s and we are selling a limited number of prints to benefit A Way Out, a nonprofit based in Aspen.
A Way Out was formed to fill a gap in services for all people struggling with a substance abuse disorder and to provide accessibility to addiction treatment in the Roaring Fork valley.

The prints are A3 in size and signed by Ralph.