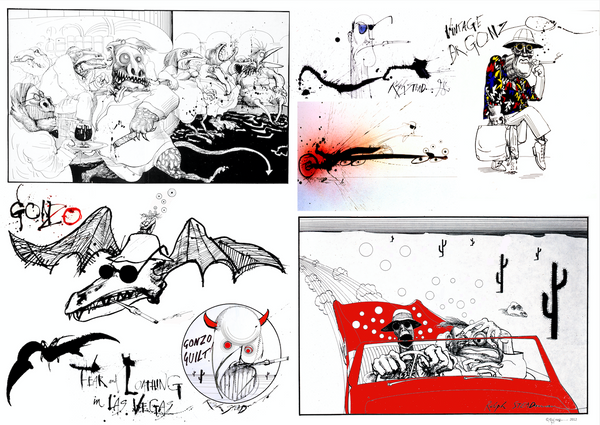 Some of Ralph Steadman's most famous works have been assembled onto one sheet in a high res format. His friendship with Hunter S. Thompson shaped his life and career and lead to some of the most iconic pieces of Gonzo art ever.
The sheet includes the Lizard Lounge, Vintage Dr Gonzo, and Bats over Barstow from Hunter's cult classic, "Fear and Loathing in Las Vegas", a Hunter portrait and Gonzo Guilt amongst other images.
Simply place your order and the art will be emailed directly to you within 48 hours. It is in a high res jpeg format scaled to A3 dimensions. A hard copy will not be sent, only a digital file.
Nowhere else will you get fully licensed Steadman artwork to wear or work with!
No refunds once digital artwork has been sent.