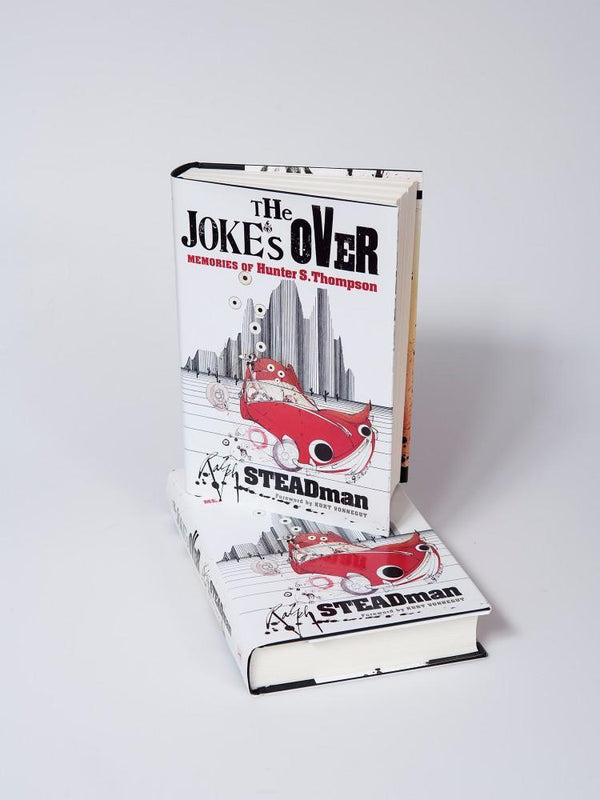 Hardback
William Heineman 2006
In The Joke's Over Steadman tells of his extraordinary collaboration with Hunter S. Thompson, which documented the turbulent years of the Civil Rights movement, Nixon and Watergate, and the decay of the American Dream.
It is also the story of an unusual friendship , of both a unique understanding and of extraordinary betrayals.
Few people knew Thompson as well as Ralph did. In this unique memoir, elegiac, bizarre and hilarious, Steadman tells his story for the first time, the story – in words and pictures – of Ralph and Hunter, a great British original and a great American original, Butch and Sundance on acid...
Please note that due to a printing error the first and last set of photographs in the books are in fact duplicated in error by the printers. These are first edition copies of The Joke's Over, printed in 1996 by William Heineman, London.
The book will be signed by Ralph prior to despatch.